REMODELING Magazine Names Peter Di Natale & Associates, Inc. "Big50"

Submitted by

admin

on Thu, 05/12/2016 - 02:34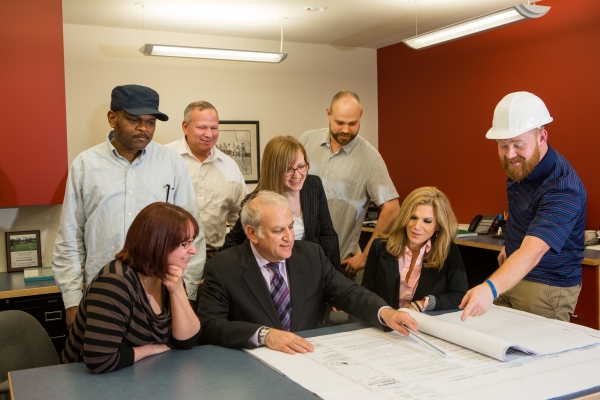 FOR IMMEDIATE RELEASE
Contact: Jeff Roberts
jroberts@sloweymcmanus.com
646-761-2795
Peter Di Natale & Associates, Inc. Receives REMODELING Magazine 2016 Big50 Award; "Great, Great Honor," Says Company President
Peter Di Natale & Associates, Inc. has announced that it has been selected by REMODELING magazine, the leading publication in the home improvement industry, as a "Big50" remodeling company featured in the magazine's annual Big50 awards issue. In announcing the awards, REMODELING described recipients as firms which "have set exceptionally high standards for professionalism and integrity through exemplary business practices, craftsmanship, and impact in their community or the industry at large."
The Big50 selection process has become increasingly rigorous in recent years, and the result, REMODELING editors state, is one of the strongest classes to date. "Uniting the 2016 inductees are high standards and a determination to excel — taking the opportunity to build efficiencies into their systems and processes— ensuring that they are poised to meet their sales, production, and customer-service goals and continue to thrive," according to the magazine.
"This award is a great, great honor. We thank REMODELING for seeing in us the standards we've shown our customers over the decades our company has been operating, and we congratulate our fellow winners from around North America," said Peter Di Natale, president of Peter Di Natale & Associates, Inc. "We insist on achieving customer satisfaction every day, in every client planning session and on every one of our jobsites, from our front office to every crew member," added Di Natale.
Peter Di Natale & Associates, Inc. is featured alongside the other 2016 Big50 winners in the May 2016 print and online issues of REMODELING. The magazine is a national trade publication read by more than 130,000 professional remodeling contractors. REMODELING'S specific profile of Peter Di Natale & Associates, Inc. can be found at http://www.remodeling.hw.net/big50/2016/peter-di-natale-associates.
About Peter Di Natale & Associates, Inc.
Peter Di Natale & Associates Inc. is a full service general contracting and construction management firm serving all five boroughs of New York City and the tri-state region of New York, New Jersey and Connecticut. For 25 years our highly-trained craftsmen and craftswomen have been responsible for nearly a thousand successful commercial and high-end residential renovations and building projects.  As important as our construction work is, we place equal value on community service. Please see http://www.dinataleassociates.com for more information.
About REMODELING
Published by Hanley Wood, REMODELING is the leading publication in the home improvement industry. REMODELING has and continues to be the indispensable tool that remodelers cannot do without—delivering the business know-how, product and technical information that home improvement pros need to help make smart decisions that will shape their project success. Please see www.remodelingmag.com for more information.
#  #  #