About Us
Peter Di Natale & Associates Inc. is a full service general contracting and construction management firm serving all five boroughs of New York City and the tri-state region of New York, New Jersey and Connecticut. For 25 years our highly-trained craftsmen and craftswomen have been responsible for nearly a thousand successful high-end residential renovations and commercial building projects.  Our work has included multi-million dollar gut renovations of celebrity artists' residences, galleries and fashion studios, new kitchens or baths in individual apartments and homes, and the complete remodeling of new office space, tech centers, recording studios and medical facilities. You will find that our crews bring precisely the knowledge, experience and positive attitude required to make your plan a reality, on time and on budget. Please see our backgrouds below and read about the experiences of customers on our Testimonial page.
Services:
Preconstruction Services
You may be contemplating a renovation for your residence or office space. Or, you may be an architect about to submit a proposal to one of your clients. Why not let us help you think through all the costs associated with the project you have in mind?  Peter Di Natale & Associates, Inc. offers reasonable hourly rates for preconstruction/consulting services to help determine how much budget you should expect to devote to your renovation. By engaging us at this early phase, we can work with you or with your Architect/Designer to make sure you incorporate realistic costs into your project so that when you are ready to build you will have minimized any cost "surprise."
Construction Services
We are proud to offer general contracting services in which we perform most tasks with our own forces. Drywall, framing, ceilings, finish carpentry, plastering and painting trades are completed by our own crews, enabling us to make the daily adjustments required to adhere to a promised completion date.
Post Construction
After you move into your beautiful apartment and begin enjoying it, or finally settle your employees into your new work space, you may want to retain our services from time to time for adjustments to hardware, touch-up painting, adding built-in shelves to a closet or even wallpaper and other wall improvements to your bathroom. And, should a warrantee issue ever occur, our office will assist you in making sure a service call by any vendors gets priority.  
Why Work With Us?
We make a project fun and you should be prepared to enjoy your renovation experience with our team. We are particularly pleased with the strong personal relationships we have forged with clients over the years and believe that our earnest commitment to quality along with the personalized service we offer has contributed to the high number of repeat business clientele we have enjoyed to date. Our warranty service is second to none. 
Our Team
Peter Di Natale, President
As Peter Di Natale once told an interviewer, "When you design and construct someone's home it becomes by definition an intimate experience. We give them our best guidance and in the end, the choices our customers make are to be respected and honored."
Peter represents the third generation in a long line of builders on both sides of his family, with the fourth generation (daughters Kristen and Gabrielle) currently on staff too!  His paternal grandfather, Gaetano, was a fine woodwork and furniture builder in Victoria, Sicily. In fact, the company's logo is the wood-finishing planing tool used by Gaetano. Peter's dad, John, with a degree in Architecture, established a conceptual estimating and consulting business and managed the construction of large residential, commercial, and industrial projects around the world. Peter credits his father with giving him the direction, business values and strong foundation with which he shaped his career. 
Peter is a Rutgers University graduate with a degree in Civil Engineering. After working as a structural engineer for a movable bridge designer, he joined New York City design-build firm BIA Construction as a Project Manager/Estimator. He next served multi-billion Construction Management firm Gilbane Building, as project engineer from inception to completion on projects for clients including Exxon and General Electric.  He founded Peter Di Natale & Associates, Inc. in 1990, and began performing high-end residential, medical office, hospital, and corporate office build-outs as well as retail alteration and renovation work.  He enjoys meeting with clients and is often hired directly by them or by their architects and designers.
In addition to ensuring complete satisfaction on each of the company's jobs, Peter offers preconstruction services including preparation of a conceptual estimate that allows each client to know just how much a renovation will cost, a skill that many of his clients have learned to appreciate after experiences with other contractors.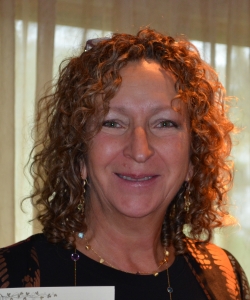 Janice Di Natale, Officer/Corporation Secretary
Janice is a graduate of Fordham University, holds a Bachelor of Arts degree in English, and possesses excellent communication and computer skills. After joining our firm in 1995, she quickly mastered the financial side of our business. She created and implemented our company's job cost tracking system. Janice is currently working on a software program which will help clients create a budget for their new renovation.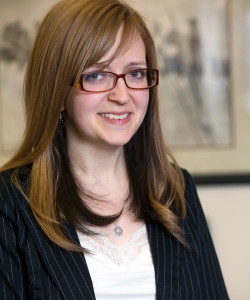 Gabrielle Flanagan, Vice President of Business Administration
Behind the scenes of the professional, client-facing crews who work for Peter Di Natale & Associates, Inc. is a robust office led by Gabrielle Flanagan.  Gabrielle oversees our business operations, tracks job costs, and ensures that American Institute of Architects (AIA) contracts are of the highest standards. She is also responsible for all invoicing, accounts payable and receivable, and payroll.  She is also our social media administrator, developing and maintaining our Facebook, Instagram, and LinkedIn business pages.
Our jobsites may be the most visible segment of our company, but it's because of Gabrielle's skills that our people arrive every day with everything they need in hand, precisely within the client's budget, in the right amounts, and with all the equipment required to complete each client's vision.  Whether it's tracking or replenishing the inventory of materials or having specialized sub-contractors attend to a particular phase of construction, Gabrielle is the one who makes sure the costs and logistics are well-planned in advance. 
Before advancing through the organization to her current position of budgeting and tracking operations, Gabrielle was often the first point of contact when clients were referred to the company. Her experiences spent before, during, and after construction, including interaction with architects, designers, clients, and subcontractors, gave her a multilevel education in all phases of construction.  As Peter's daughter she has learned a lot from him along the way, especially the importance of open and constant communication throughout all phases of construction:
"Projects go smoothly if there's constant communication, and listening is a key component in that communication", relates Gabrielle.  "Whether it be listening to an issue or receiving praise for a job well done, it may be one of the most valuable contributions you can make to the process."
JoAnn Barnes, Office Operations
Clients contacting Peter Di Natale & Associates, Inc. are more than likely to speak with JoAnn Barnes, our customer service and office operations coordinator. JoAnn's great spirit will be your first introduction to our company, and her good nature is matched by a seasoned professional's understanding of all the steps involved in our building process.
JoAnn is uniquely positioned for roles in construction as she brings to our team a background in industrial recycling, EPA issues, smelters, precious metals, and other industry knowledge that goes beyond the typical bench strength of companies in our space. Add to that her communications management in making sure client plans are transmitted accurately as other office and field staff join the project, drawings and architect plans are fleshed out, service and warranty matters are followed through with excellence, and tracking all fixtures and glass materials.
But the premium skill JoAnn offers clients is one that comes naturally to her: an ability to anticipate issues with which clients will need help. On one particular job, JoAnn, being aware of the owner's building's requirements, contacted our client with an outline of the elements necessary for an owner to gain building approval for her project.  JoAnn's attention to detail and anticipation of client need greatly expedited the overall process, ensuring adherence to the scheduled start date.
"This client thanked me for going above and beyond to assist her in a process between her and her building," JoAnn recalls. "The process is tedious and can be confusing for some if they haven't been through it before. So, assisting her made her more comfortable and put her mind at ease. That's what makes this job so rewarding."
Isaac Sergeant, Project Manager, 28 Years in Construction
Originally a schoolteacher, and with a grandfather who was a builder and a brother in construction, Isaac Sergeant may have sensed his future when he chose to add technical courses to his resume as a young man on the Caribbean island of St. Vincent.  Soon after moving to New York, Isaac truly discovered his passion--and earned a degree--at Brooklyn's Institute of Design and Construction.  Since then, Isaac has overseen many of the most challenging projects at Peter Di Natale & Associates, Inc., including the renovation of a large brownstone in New York City. It was during that project that Isaac was able to add more than creative value. His analysis of the engineering plan that the client first presented revealed a potentially extensive flaw.
"One element of this project was to raise the roof," recalled Isaac. "I saw that the original plans didn't include a structural piece that was clearly required." Faced with that challenge, Isaac came up with a way to avoid expensive concrete drilling that would have been necessary later on to correct the flaw had the first phase been done without the kind of scrutiny Isaac and his crews bring to each project.  Needless to say, the architect was thrilled with Isaac's solution.
"I like what I do," he says, "and I love tangible results. I am my own worst critic and my feeling is that no one should ever be able to find fault with our work. I make sure that I understand every facet of each project I manage."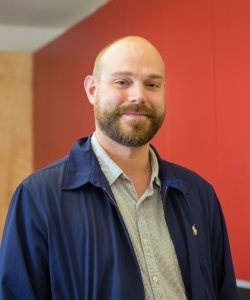 Adam Brown, Site Supervisor, 15 years in construction
Adam Brown was born and raised in the Park Slope section of Brooklyn, New York. He followed his father, an architect, into the building trades. Having harbored that creator's desire as far back as he can remember, Adam formally put his energy in motion by completing woodworking study at the Center for Furniture Craftsmanship in Rockport, Maine. Adam says the training he received in detail, design, scheduling and project follow-through prepared him well for the supervisory role he now serves with Peter Di Natale & Associates, Inc.
Adam's clients have found that his skills go beyond his quick understaning of the plans and specs that the architects present, or his ability to embrace the vision that a property owner describes at the beginning of a project. Adam can also personally execute on carpentry and other construction tasks as needed, and adheres to a work ethic that is a cornerstone of Peter Di Natale & Associates, Inc.
"Peter taught me that whatever it takes, we will do, to make sure our projects are completed as promised," Adam says. "Nothing gets shortchanged here. We make sure no one will ever cringe when they hear the word contractor after working with us."
One of Adam's proudest accomplishments was as the lead supervisor on the complete renovation of the 19th century townhouse of a very famous artist. To this day, patrons of that artist's work benefit from the environment Adam and his team created. On another project, also a huge renovation, Adam had to plan for a kitchen that the client already wanted built overseas. A very unusual request, which Adam was able to execute.
"It's very satisfying to see your work at the end of every day," Adam reports. "That's not a feeling you get everywhere."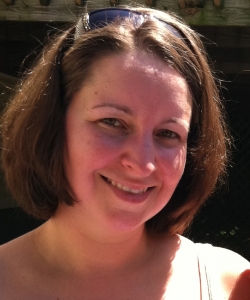 Kristen Celentani, Website Management and Business Development
Kristen Celentani has spent 15 years in construction.  Her experience in the industry is diverse enough to include small and large residential and commercial projects, and even spent time as part of a team that worked on a nuclear power plant. She joined Peter Di Natale & Associates, Inc. a number of years ago, beginning in operations and rapidly developed a sophisticated logging system for materials that is still in use by the company today.
Kristen is well-versed in every facet of this industry, having worked not only in the accounting and bookkeeping ends managing cost reports and change orders, but in the field on jobsites as well.
Realizing that every new effort becomes its own story with a history and a future, Kristen designed welcome packages for perspective clients that familiarize them with the company, the kind of work we do, and the construction process. Equally important, she is designing a completion binder that will be presented to clients and will  include all specs, materials and hardware categorized in one location so any future needs for things like add-ons, lighting fixtures or replacement parts can quickly get addressed.
"I found my niche and was meant to be here," says Kristen. As one of Peter Di Natale's children, she had the benefit seeing the business up close from an early age. And, it turns out, the business also led to her future. "I met my husband, who is also in construction, while working for this company," adds Kristen.  "And now our five year-old is obsessed with building, and with tools, and he already has his own workbench."